Varan7 Game Over - the last of Varan7 gloves
A proper goodbye to the Varan7 era as the silo enters its final round with GAME OVER*. This unique goalkeeper glove collection combines the legendary colors of all Varan7 collections - Gamechanger, Gamebreaker & Game of Power - in a single unique glove lies the essence of "GAME OVER" – more than just a name, it holds an energy propelling you to peak performance, striking fear into the hearts of every opponent.
Being experts in the field, we understand that each goalkeeper has unique requirements. That's precisely why we reintroduce the GAME OVER gloves in all cuts, ensuring that you discover the perfect fit for yourself, regardless of whether you're an enthusiastic amateur or a seasoned professional.
With GAME OVER gloves, you stride onto the field with unwavering confidence, embracing the sensation of invincibility!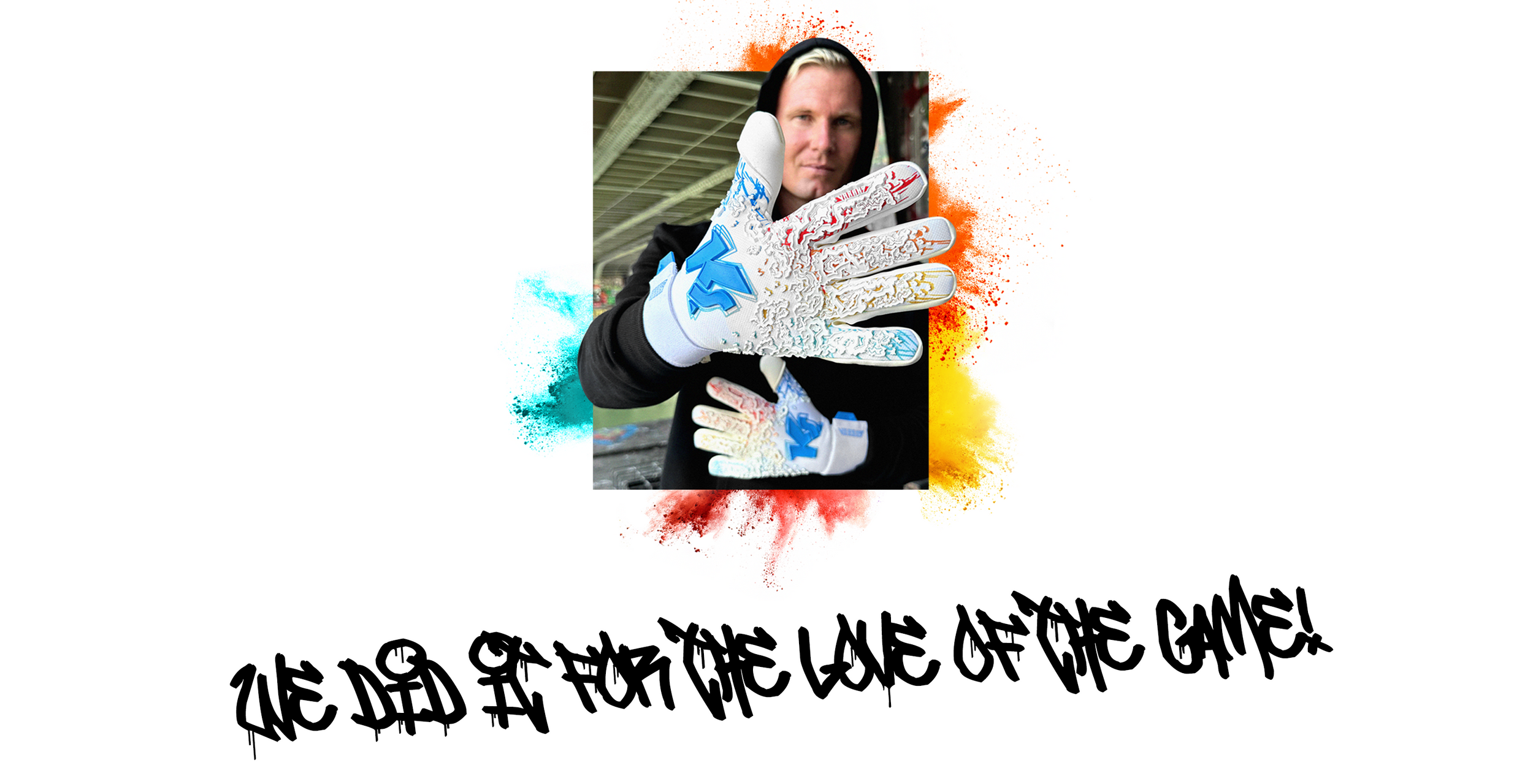 What differences are there?
Which model is right for me? - A question we understand well and to which, after over 20 years of expertise, we have the answer. Every goalkeeper is unique, with individual wishes and needs. Our goal is to consider this diversity and cater to you through a wide range of different silos. Because we know that the perfect goalkeeper glove is not universal but depends on many factors.
Our silos differ in many ways. From the materials used to various cuts and price points. We literally break down our gloves to analyze each advantage and disadvantage precisely. This gives you an ideal insight that helps you take the step towards finding the perfect goalkeeper glove for yourself.
Let's find the ideal model together that drives you to peak performance on the field!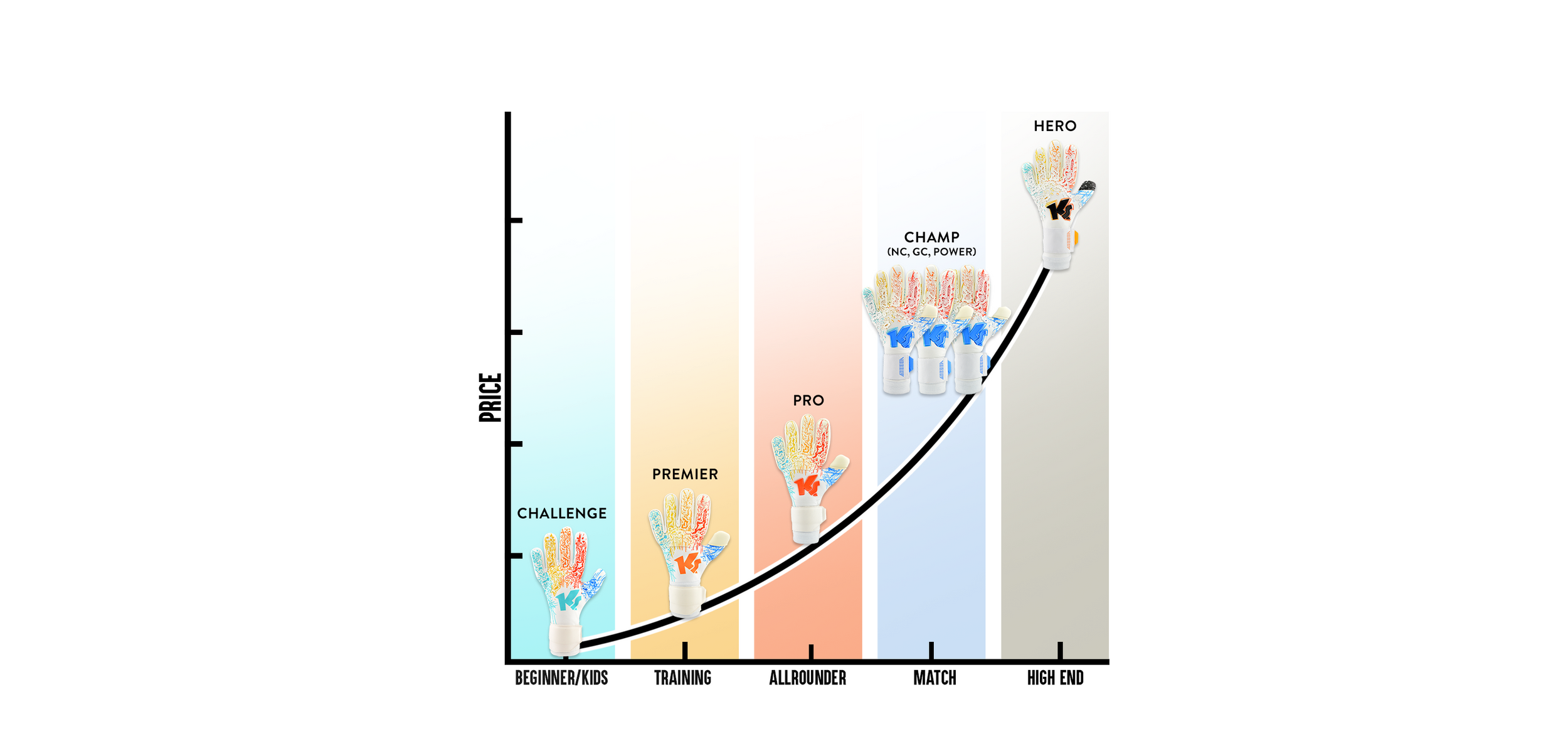 Rock the football field!
Our collection not only features exceptional design but also unbeatable performance. The amazing color combinations will make you shine on the field and leave your opponents in awe.
HERE ARE THE NEW MODELS:
>> Varan7 Hero NC Game Over
>> Varan7 Champ NC Game Over (coming soon)
>> Varan7 Champ Power Game Over (coming soon)
>> Varan7 Champ GC Game Over (coming soon)
>> Varan7 Pro NC Game Over
>> Varan7 Premier NC Game Over
>> Varan7 Challenge NC Game Over
Behind the scenes
Our vision waas clear from the very beginning: every goalkeeper, regardless of age, whether young or old, professional or amateur, male or female, deserves only the best of the best goalkeeper gloves. Our pursuit is to provide an unforgettable sensation - the feeling of wearing the perfect glove. This thought inspires us and motivates us every single day.
But how do we achieve this ambitious goal we set for ourselves? Our production process is defined by a passion for the goalkeeping. We go through every step to ensure the outstanding quality of our Varan7 gloves. Each glove is meticulously handcrafted and developed with over 20 years of goalkeeper experience in Germany. From innovative design to careful material selection, from manufacturing to thorough quality control - at every stage, we employ the utmost care and expertise.
A picture is worth 1000 words

*We are already working intensely on the Varan8 goalkeeper gloves. Would you like to support us in this endeavor? Then visit us on Discord by clicking this >>Link<< and become part of the Circle of KEEPERS!