The experts for protection and injury prevention!
Goalkeepers, watch out! From now on we have a variety of Sports underwear, Protection and even mouthguards and teeth protection from UNITED SPORTS BRAND here at KEEPERsport! But who is behind all this? UNITED SPORTS BRANDS is the parent company of McDavid and Shock Doctor!

But let's start with McDavid: For over 30 years McDavid is producing protection wear for any possible contact sport. Throughout the years they had two main principles: Injury prevention & protection! We have been following this fantastic work over the years and now it's time to reveal the news: Finally we have the brand new and innovative gear with the tremendous cushions for you!

And to introduce it to our assortment was a procedure of seconds. From now on you'll find tremendous protection wear for every goalkeeper. But that's not it. You'll also find compression bandages.

On the other hand we have Shock Doctor. It's the first time in history of KEEPERsport that we are able to offer you mouthpieces and teeth protection!

That's a nice and save way to protect your face!
DIE NEUEN MCDAVID BARCELONA STYLES!
With Marc Andrè ter Stegen, McDavid has one of the biggest and best figureheads in football. The German goalkeeper has been playing and training with McDavid's padded sports underwear for some time now. For his loyalty McDavid has designed the new collection for 2019/2020 in Barcelona style. We already have it here for you:
HexPad - The innovative cushioning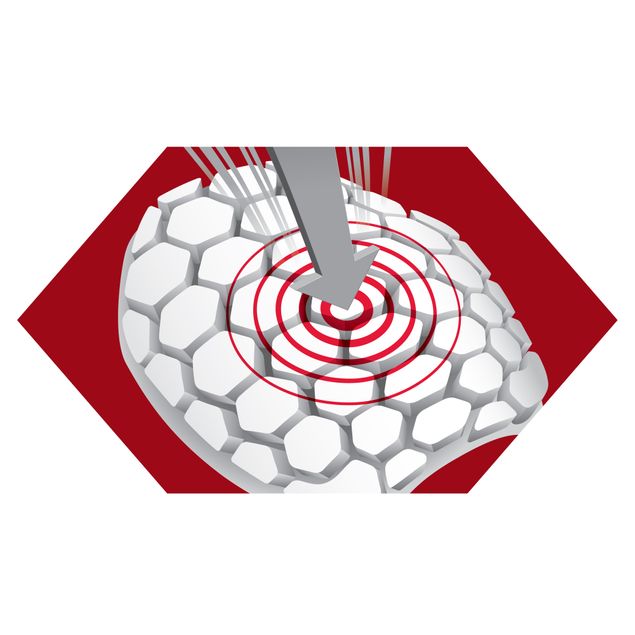 A collision, a fall or a an accidental encounter with an opposition player which can not be prevented - but definitely not as goalkeeper hard as iron! With the new Hex-technology every pain can be reduced. The new innovative cushioning reduces the possibility of injuries and increases the believe in the athletes.

How is this working?
Hex is a high-end cushioning with particular cells made of foam, which are connected with the high quality hDc material. This gives athletes decent advantages: Protection, resilience and the feeling of safety. Especially Marc-Andre ter Stegen is a big fan of the new Hex-technology from McDavid. Thanks to the development of the Hex cushioning-size and the body fit McDavid managed to improve the fit and the comfort. Also they made it even safer with better impact zones.
Mouthguard and gumshield from Shockdoctor
Tackling's in Football are getting harder and more nasty - and we as goalkeepers are feeling that also! To be prepared for every situation you need to be protected by the best possible assistance. And with Shock Doctor you can have the best protection for your mouth and your teeth.

Since 1992 Shock Doctor is developing guards and shields for mouth and teeth for any contact sport. Since then technologies improved a lot and with the newest innovation you can adjust your individual mouthguard as well as your teeth shield. And you won't even feel any discomfort.
Jock strap from Shock Doctor
The introduction of the advanced and lightest Cups ever. The AIRCORE HARD and SOFT CUPS are made of a patented and combined 3-layer-Fusion technology. On the outside you have a compressed foam area, while there is a Co-Polymer material inside. Best protection possible.
McDavid medical products
With the new Sports underwear with the Hex Technology we have also included the sports-medical products from McDavid to our assortment. From now on you can get a variety of preventive protection very easy at KEEPERsport. Means you don't have to go to the pharmacy, the doctor or elsewhere. A few clicks and you get every medical protection you need as a goalkeeper!