Varan6 Champ
GAMECHANGER - the brand new goalkeeper glove model
The very first collection's name fits like a glove: "GAMECHANGER". Everything is new: the technical details, the design, and the fit too.
The GAMECHANGER collection consists of two goalkeeper gloves with a completely new design. Either black on white or white on black.
Technical details
Greet the new Varan6 model amongst the already established Varan6 Hero, Pro and Premier models. The goalkeeper gloves are a mix of Varan6 Hero and Varan6 Pro and have an irresistible price/performance ratio.

An overview of all technical details:

4mm Black Claw:
Many professional keepers have been trusting the "4mm Black Claw" for years. The long service life and the great grip gives you the necessary consistency and security on the field.
Silicon Punching-Zone:
There are ergonomically placed silicone elements on the fingers and the PunchingZone. To add the finishing touches to the gloves, state of the art design elements have been placed strategically to increase the contact area even further and protect the keeper's fists.
Soft-Tech Body (STB):
The backhand and the bandage is made of the lightweight, yet damping and stabilizing Soft-Tech-Body (STB).
Negative cut with Soft-Latex-Gussets:
Negative cut with tight-fitting soft latex gussets (adhesive foam layers) made of "White Claw" latex. The slightly pre-shaped fingers ensure an optimized fit as well as an excellent grip and more direct ball contact.
Latex Strap:
The bandage is made of high-quality textile with an all-round, continuously adjustable Velcro strap, made of printed, flexible latex. Thanks to its innovative to the backhand, which is designed without annoying seams, the perfect fit, protection, and safety of the wrists are guaranteed.
ERROR: Content Element with uid "112778" and type "ksmatrix_tilesslider" has no rendering definition!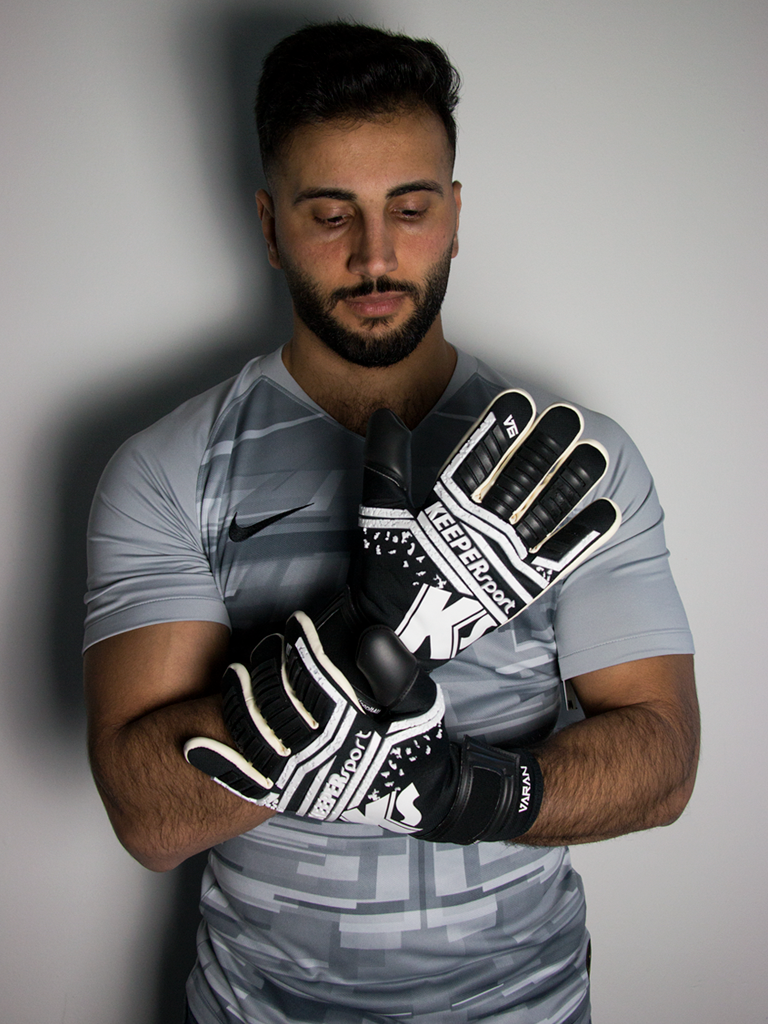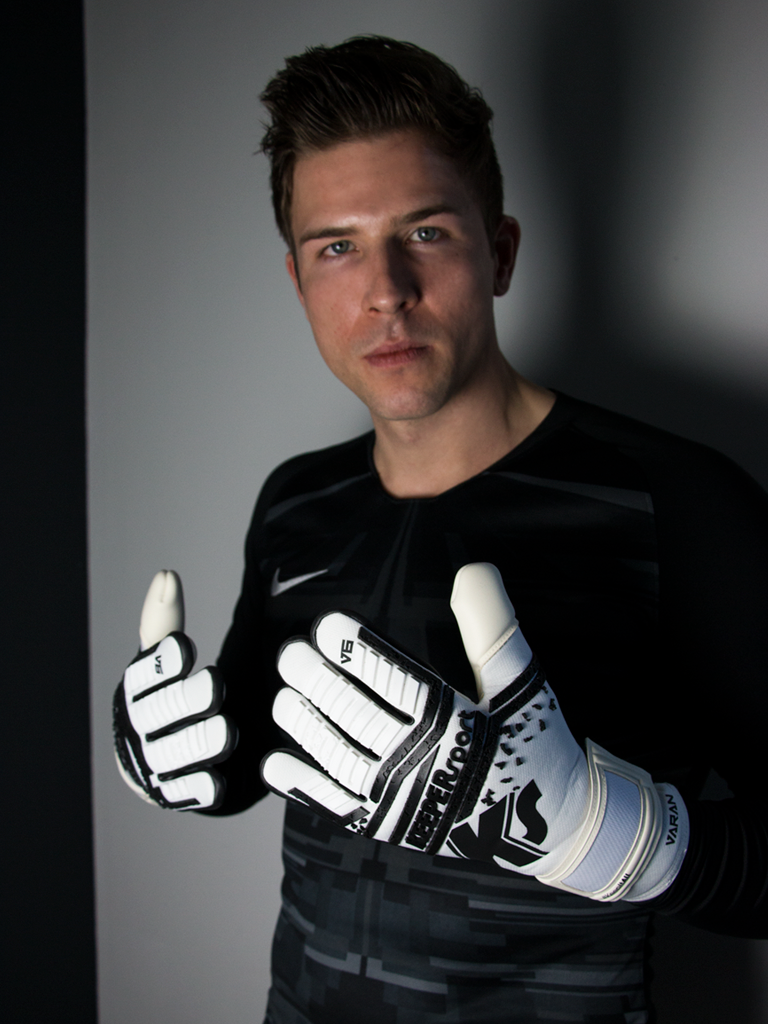 Complete your look
KEEPERsport Varan6 Champ NC
£55.95