Archetic Pack
Dark, myterious and out to prove yourself. You're the archetic. Stadium or street, it's where you announce yourself to the world, it's where you earn respect and write your name into the hall of fame.
The colour update of the brandnew collection is very unpretentious but still convincing. The Predator Pro NC shows itself complettely in black and is decorated with red layers - perfectly matched to the Predator 19.1 football boots. Furthermore they have a great price/performance ratio with the URG 2.0 palm.
Note: These goalkeepergloves will be available soon!
Predator Pro NC
football boots
adidas Predator
If your command of the pitch leaves your rivals' tactics in tatters, you're ready to own Predators. Built for precision on firm ground, these football boots have a supportive knit textile upper for a locked-in fit that eliminates the need for laces and leaves more room for ball control. On the forefoot a grippy, textured coating adds confidence to every touch. A layer of responsive cushioning distributes stud pressure across the sole.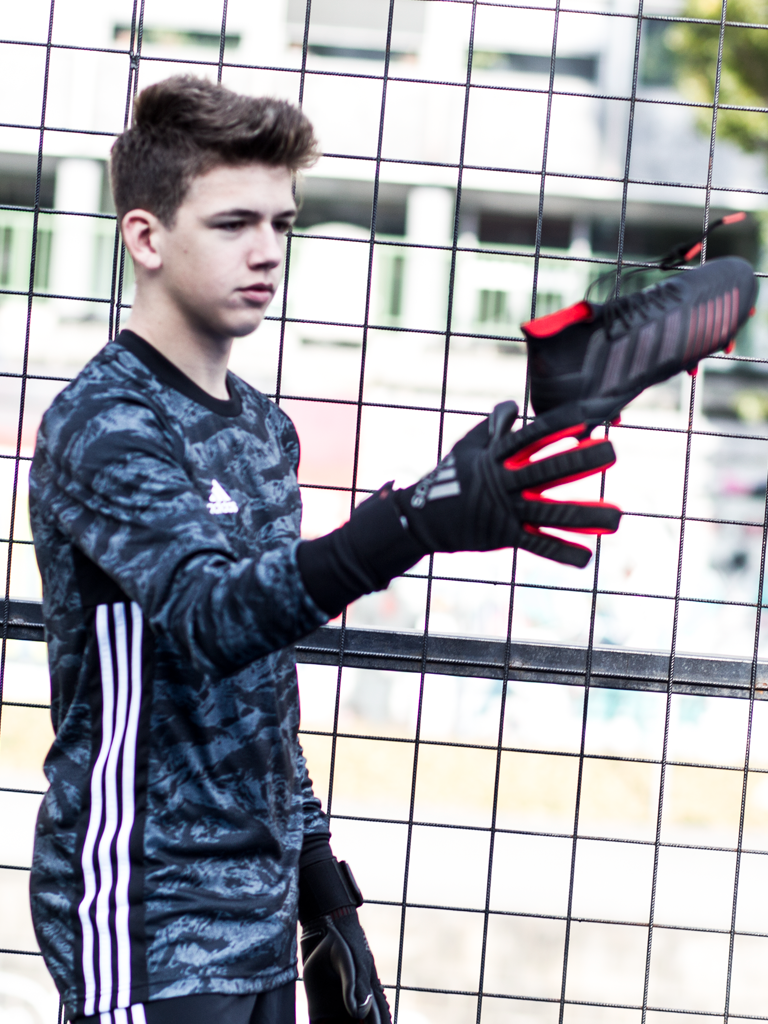 adidas Copa
If you can't have the last word with your first touch, these football boots are out of your league. Copa helps transform every stroke of your foot into a stroke of genius. The soft K-leather upper on these laceless boots helps you create in comfort, while a moulded vamp brings you closer to the ball for assured control. A stretchy collar wraps around your foot to lock you in while you leave your mark on the game.
adidas X
If you can supercharge your game while your rivals are running on empty, you're cleared to fly in X. The thin mesh upper on these ultralight football boots delivers a minimal feel and a natural touch, while the outsole is perforated to shed weight. A low-cut collar and moulded heel combine to lock you in for the ride, eliminating the need for laces.
adidas NEMEZIZ
If you've got the tricks to turn a match on its head, you're ready to weave your magic in Nemeziz. Created for unplayable agility, these football boots have a unique bandage construction that provides both compressive support and complete flexibility. A dual lock collar secures your ankle when you're ready to explode into action.